If you're looking for accessories for your new Instant Precision Dutch Oven or aren't sure what you should use while cooking, check out my hand-picked list of accessories.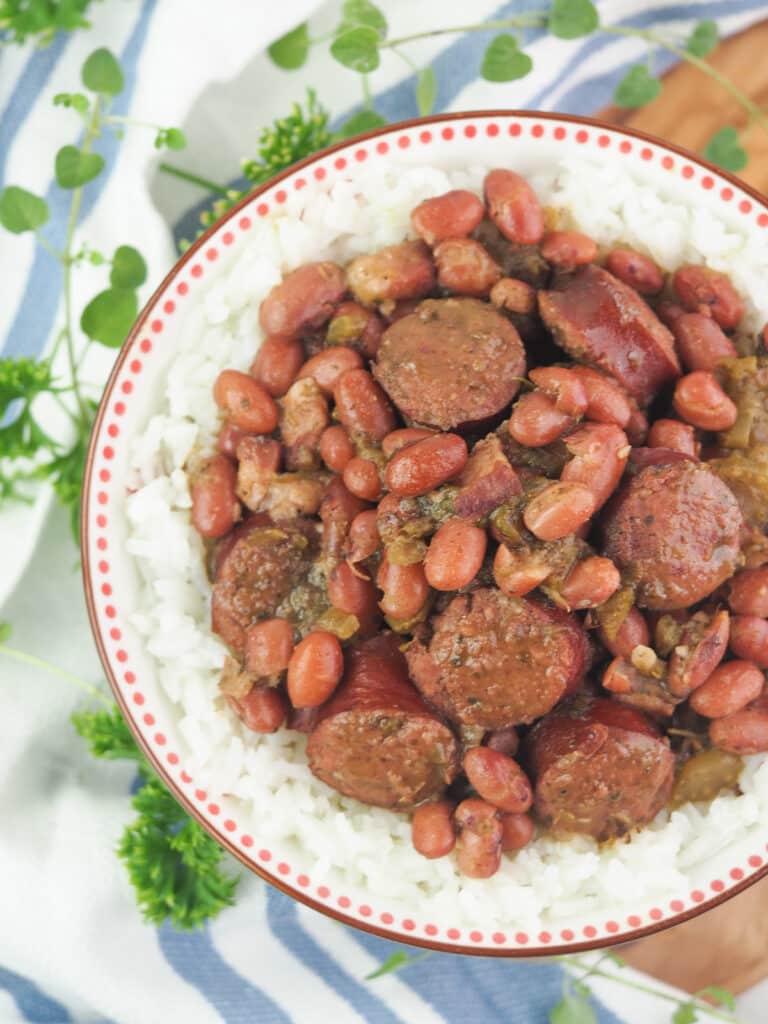 Jump to:
Why use an Instant Dutch Oven?
The Instant Precision Dutch Oven makes Dutch oven cooking quick and easy. It has many functions you can use while in the cooking base. Another big bonus is using the Dutch oven pot on the stove or in the oven. Cooking with the Instant Dutch Oven gives food lots of flavor!
If you don't have one or are looking for a second one, head to Amazon to purchase one. They usually run anywhere from $149 to $229. They currently come in red, blue, and green.
What kitchen utensils should I use with my Instant Dutch Oven?
When choosing tools to use with your new enamelware, you will want to stick to silicone, silicone-coated, wood, or plastic. Avoid metal or stainless steel because you can scratch the enamel on the Dutch oven.
Spatulas, strainers, and tongs
Baking Accessories
Trivets and Potholders
Note that I ordered these are they are bigger than the Instant Pot version but will work well.
Don't forget to join our Facebook Group for our Instant Dutch Oven group for more recipes!