Your vacation may be over but that doesn't mean you still can't feel like you are traveling and having fun. Get a taste of being on holiday with these wonderful 14 Must Have Global Staycation Recipes from a fantastic group of bloggers.
Join us as we travel the world right through our kitchen! A diverse collection of historical regional or global dishes that are easy to make, and will sure to spice up the rest of your summer!
Try out this Instant Pot Beef Roman Stew from Monday is Meatloaf that is full of Italian flavor with beef, tomatoes, beans, and carrots! Also, called Stufatino Alla Romano is a hearty comfort food that can be served with some hot, buttery, Italian bread.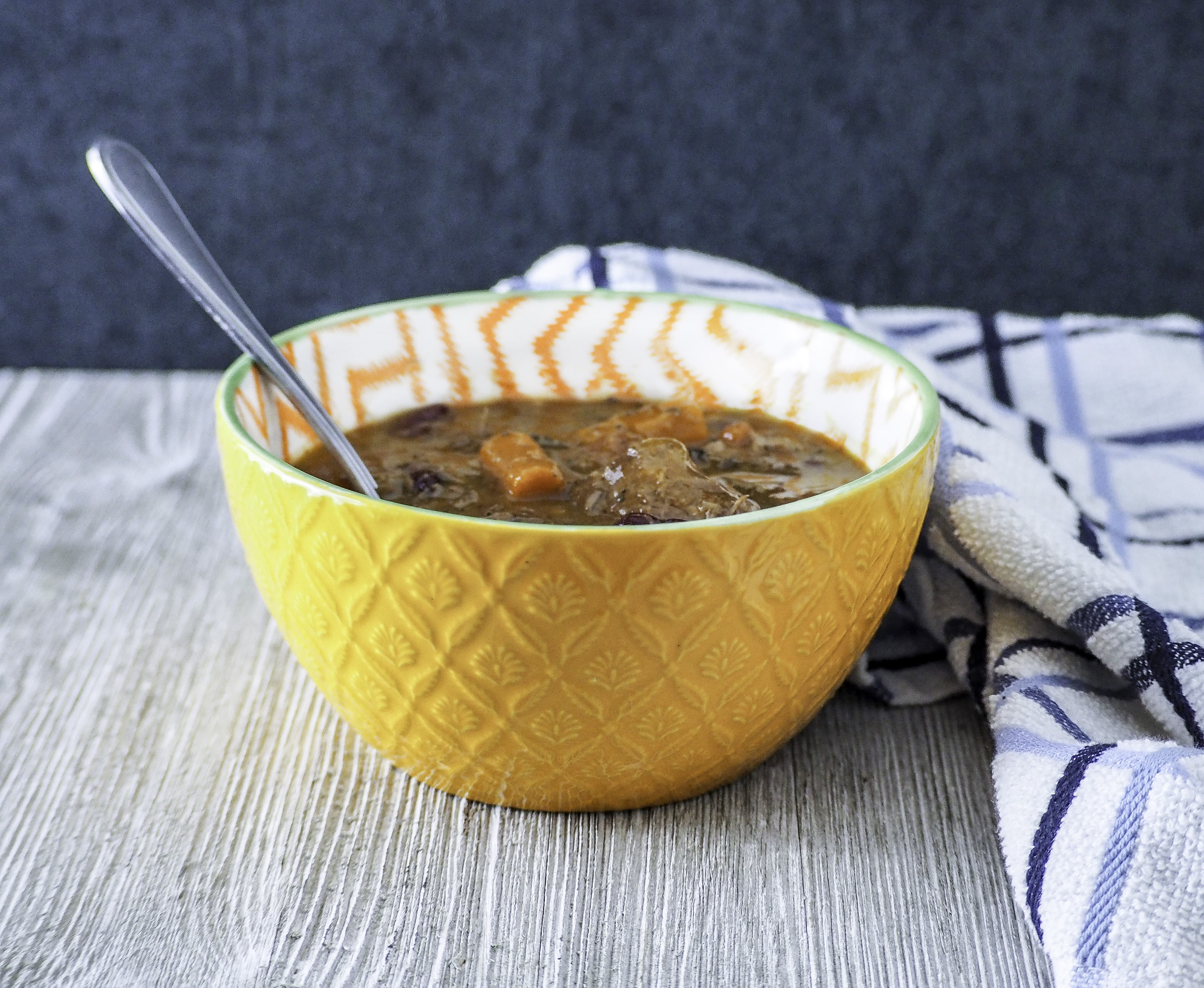 Travel to Nigeria in to enjoy this sweet, fluffy golden brown snack. Puff Puff (Deep Fried Dough Balls) is a well known West African snack sold in street food stalls and shacks where you can walk into any stall to ask for some 'fry-fry' from Recipes from a Pantry.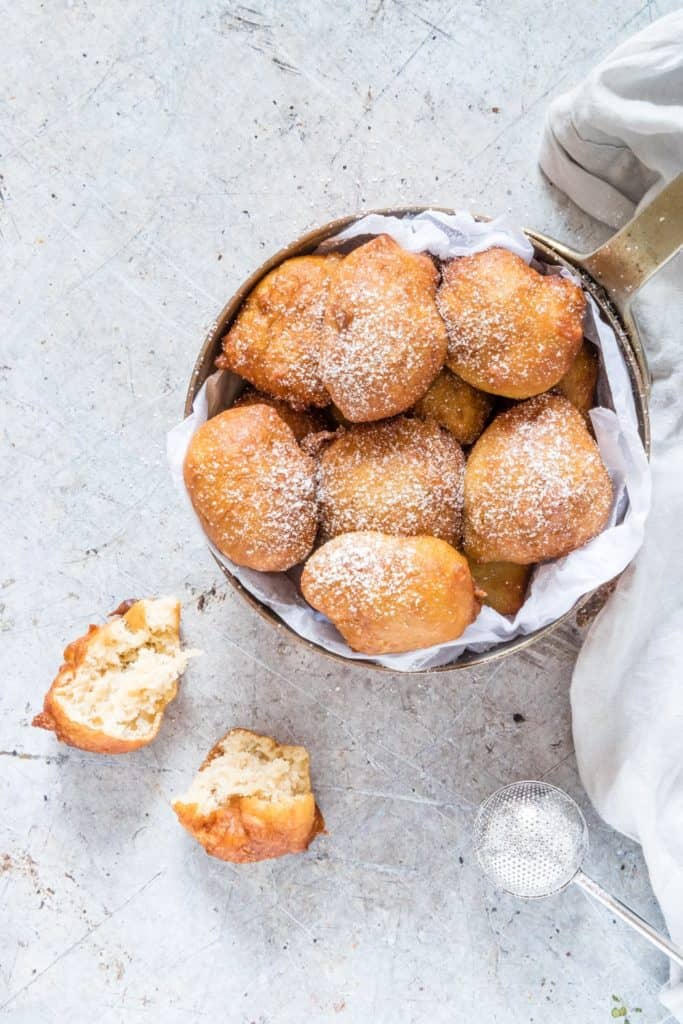 This Broiled Fish Matecumbe recipe from Two Healthy Kitchens was inspired by a favorite dish from The Fish House in Key Largo, Florida. Full of vibrant flavors, beautiful tomatoes, shallots, onion, briny capers, lemon, and fresh air it will make you feel like you are sitting dockside enjoying the salty sea air in the Florida Keys! Serve with a side of asparagus for healthy and refreshing meal!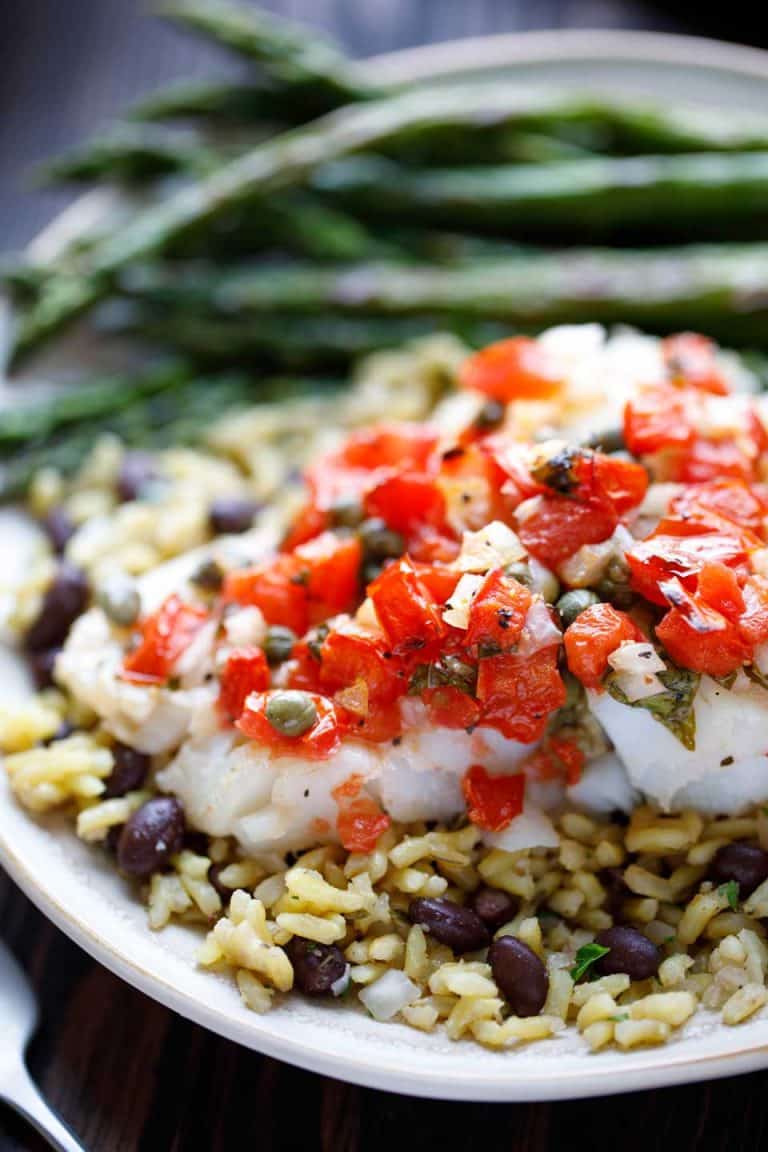 Travel to the Emerald Isle to enjoy some Traditional Irish Soda Bread from 5 Minutes For Mom. A controversial quick bread with only four ingredients versus three ingredients - to add the salt or not to add the salt the bread is the question!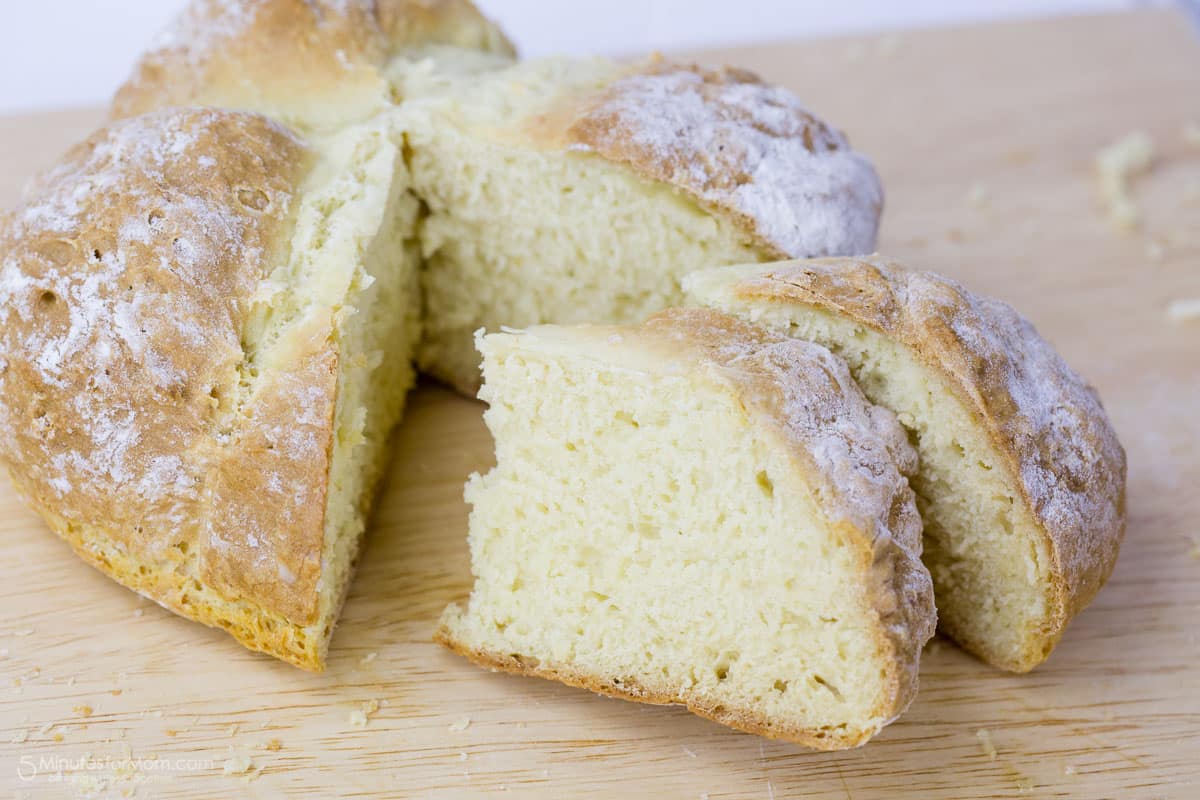 Pork Belly Adobo is considered the unofficial national dish of the Philippines, and is marinated in soy with garlic then slow cooked until perfection. This is a Keto-friendly version of a traditional dish from Low Carb Yum. This is a perfect introduction to Filipino cooking, and sure to be a family favorite!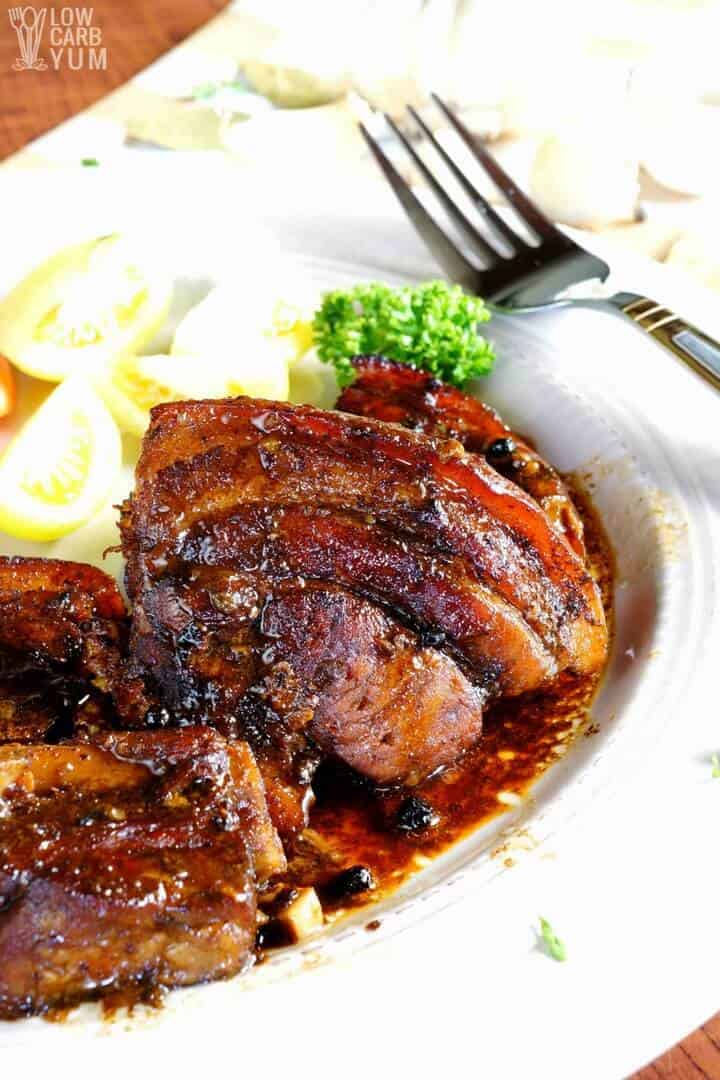 Meaty barbecue is usually the star with Brazilian fare, but veggies definitely still can get in on the action! Try out this Brazilian Potato Salad from Rio Grande do Sul in Southern Brazil. Filled with grilled potatoes and charred corn this has a summery, smokey taste that will delight you from Veggie Desserts.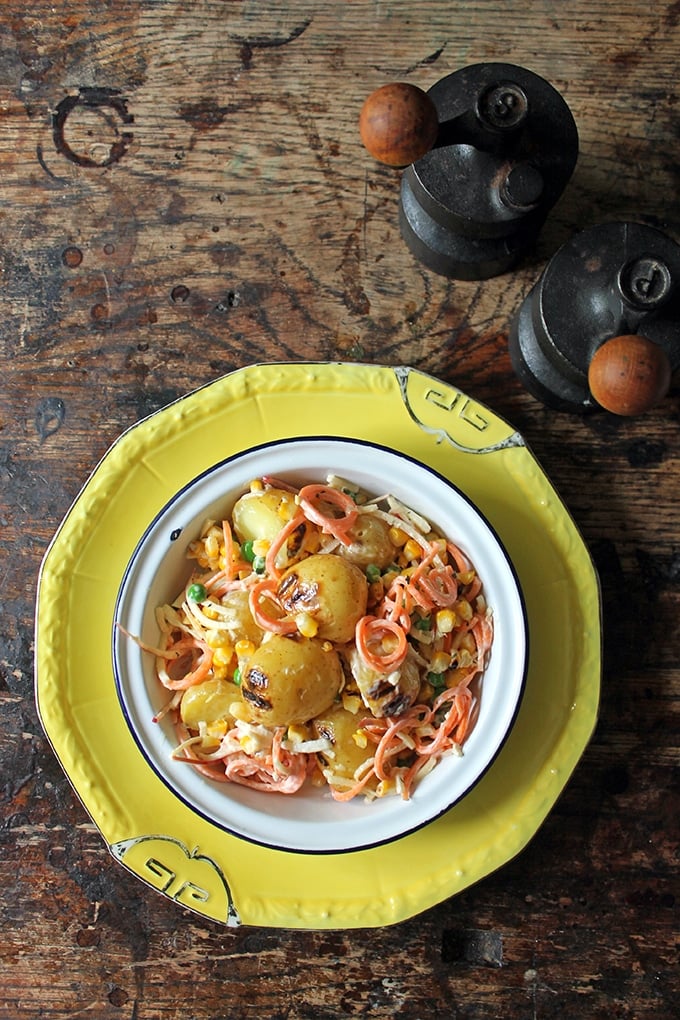 Hunan Beef is a delicious and easy Chinese stir-fry with thinly sliced beef fried in hot oil and tossed in a spicy sauce with garlic and cumin from Savory Tooth that can be quickly made in just 20 minutes. This dish is the American version of Xiang cuisine. Hunan cuisine is one of the Eight Great Traditions of Chinese cuisine that is well known for it's distinctive ma la ("spicy and numbing") seasoning and other complex flavors.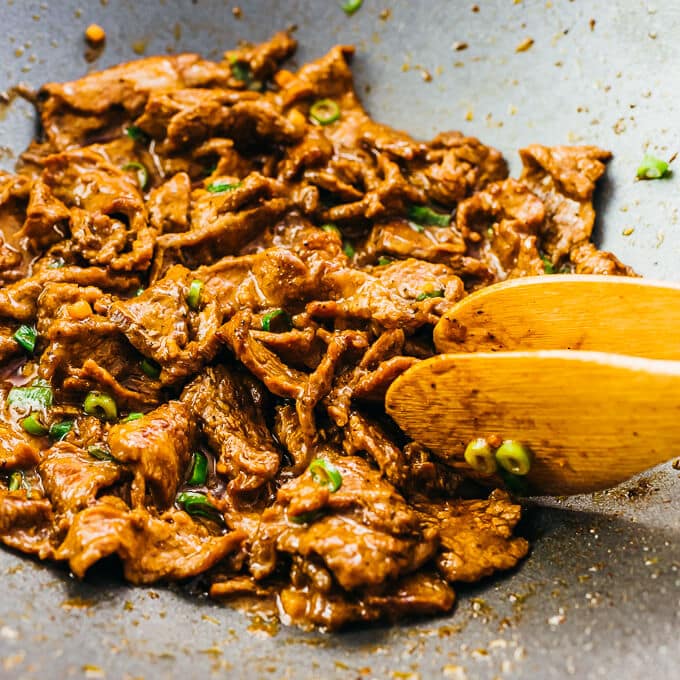 Travel to Germany and imagine the countryside, the castles, and the Rhine River as you whip up this cool and refreshing side dish. Creamy and cool this Gurkensalat, or German Cucumber Salad Recipe is the perfect compliment to some grilled or beer-braised Bratwurst on a hot summer evening from Turning Back the Clock.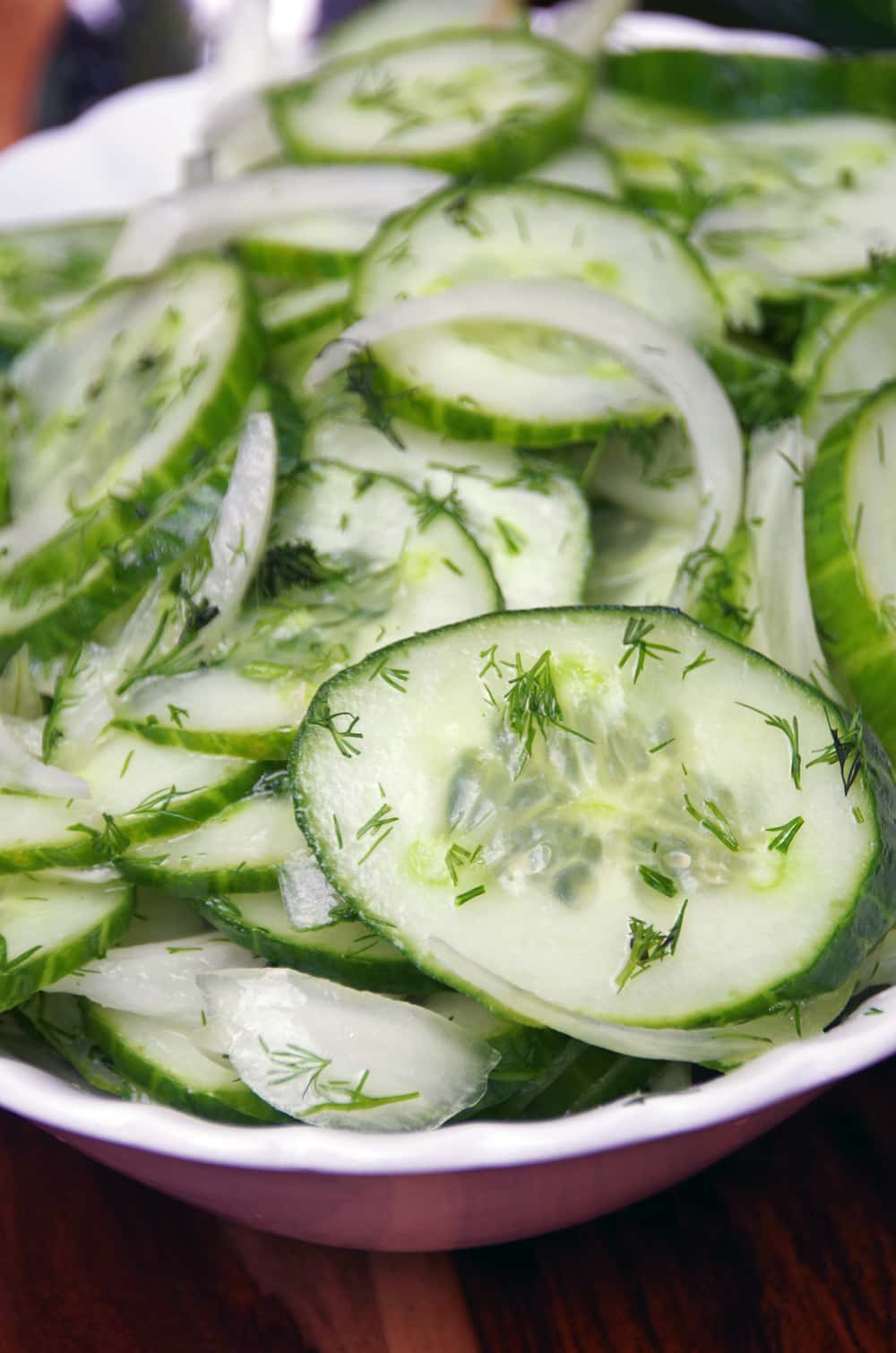 Make a perfect Spring Tortilla de Patata which is a traditional Spanish Omelette from Nourish. This is a traditional dish made primarily with eggs and potatoes which is often served as a cold appetizer in Spain. It can make a delightful breakfast or brunch dish. According to legend during the siege of Bilbao, General Tomas de Zumalacarregui created this easy dish to satisfy his troops with meager rations. Any leftovers can be used for a great meal prep breakfast for the week!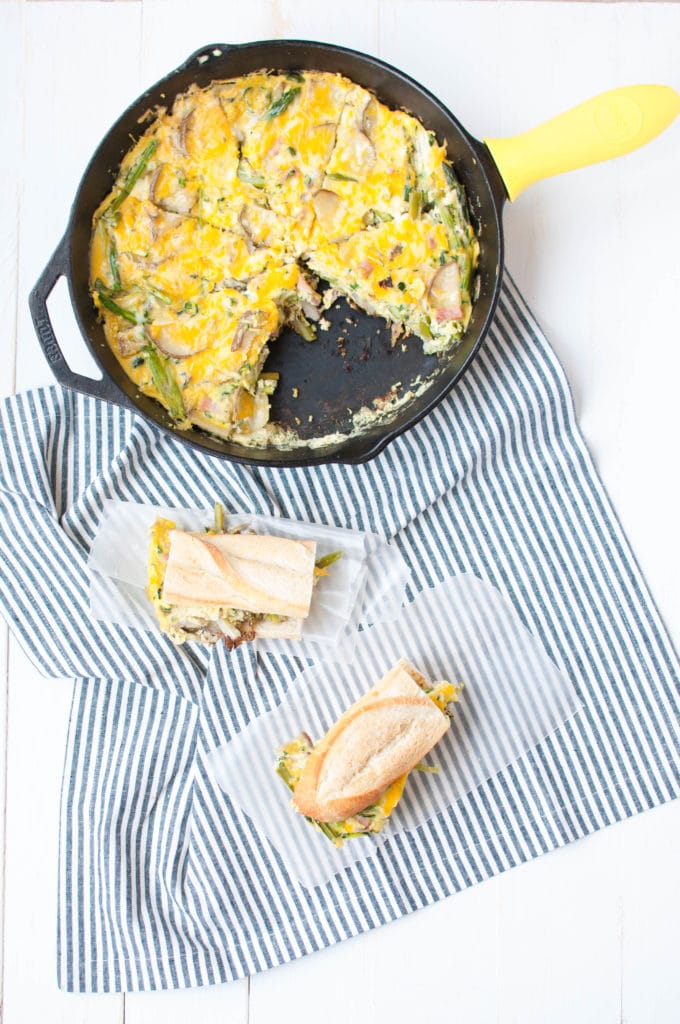 Marinated Korean BBQ Beef Bulgogi from Serena Bakes is a traditional dish created during the Joseon Dynasty for the wealthy and noble families of Korea. Originally called maekjeok it eventually became bul (meaning "fire") and gogi ("meat"), or bulgogi. Usually made from sirloin or prime cuts of beef it can be marinated with soy sauce, sugar, sesame oil, garlic, black pepper, and other optional ingredients like scallions, ginger, onions or mushrooms. This is a great summer grilling meal that is easy to prepare!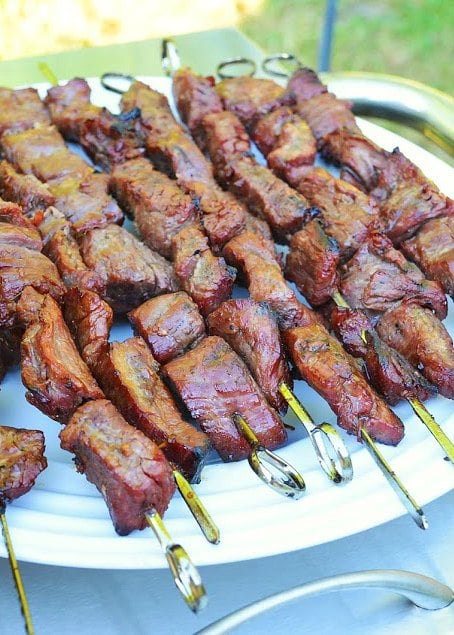 Jollof Rice is a spiced tomato rice served across West Africa, and this recipe has been updated by Recipes From a Pantry so that it can be easily made in the Instant Pot. It is also Vegan and Gluten-Free! Traditionally served on special occasions where it is a cannot live without side dish you can make several variations, and include chicken or fish in it!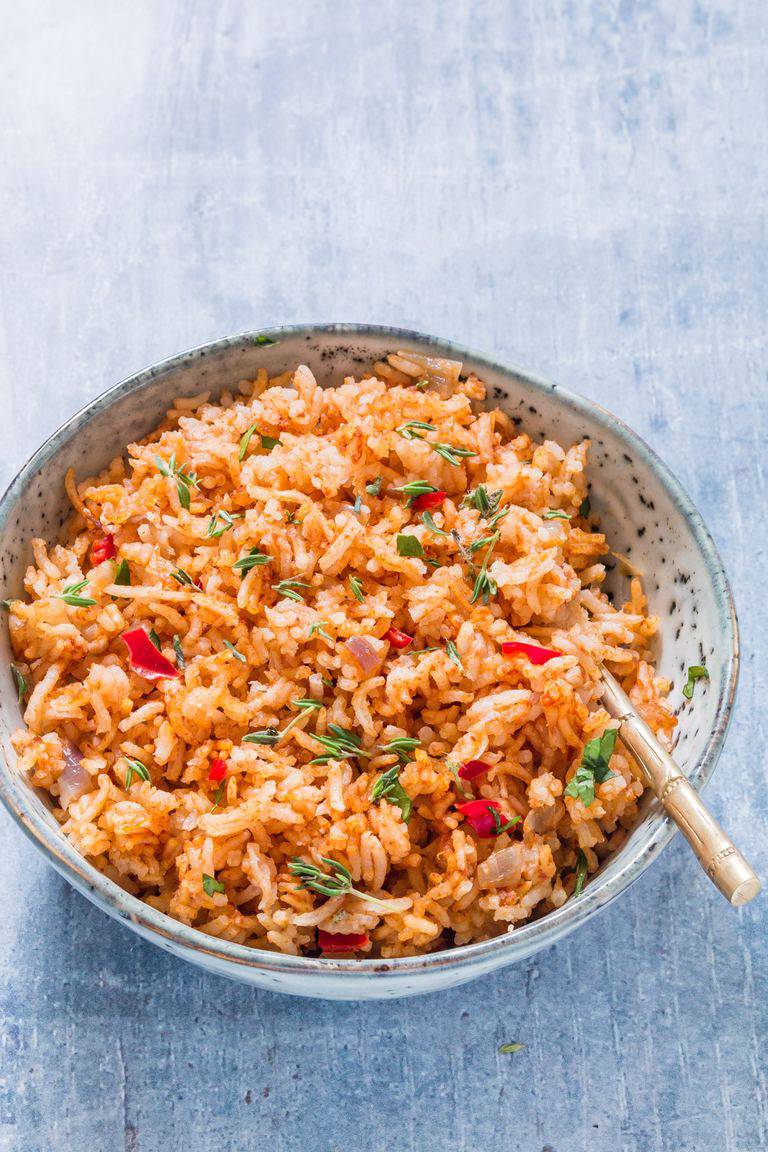 With the recent royal wedding you may want to explore some traditional British food and learn How to Make Authentic British Clotted Cream with Meraki Mother. Clotted cream is a rich, creamy spread that can be put on cakes, French toast, muffins, scones, and almost anything you could think to spread butter on! Have some afternoon tea and treat yourself!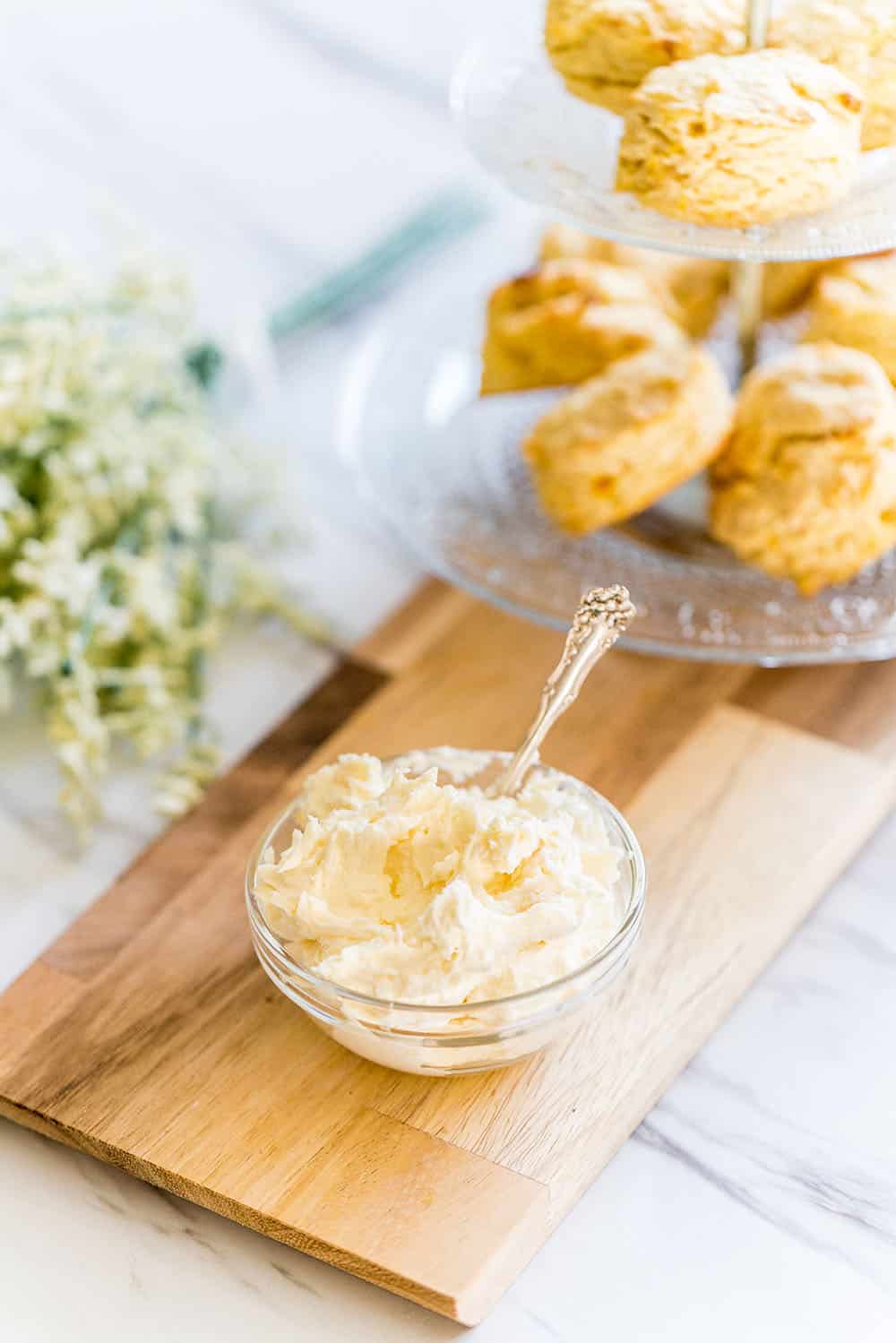 Travel to the South with this quick and easy Sheet Pan Low Country Shrimp Boil from Delicious Table. Once called Frogmore Stew, Beaufort Boil, or Tidewater Boilthis is a South Carolina traditional meal created out of necessity from regional staples. Definitely a can't miss opportunity to cook up quick, and dump on a covered table for a family feast!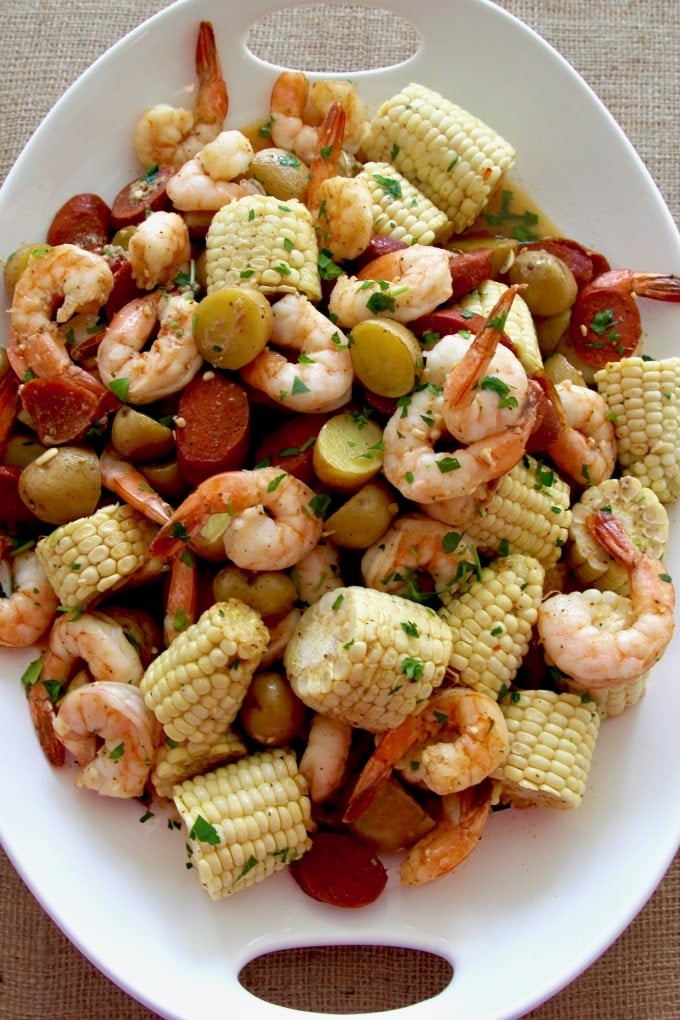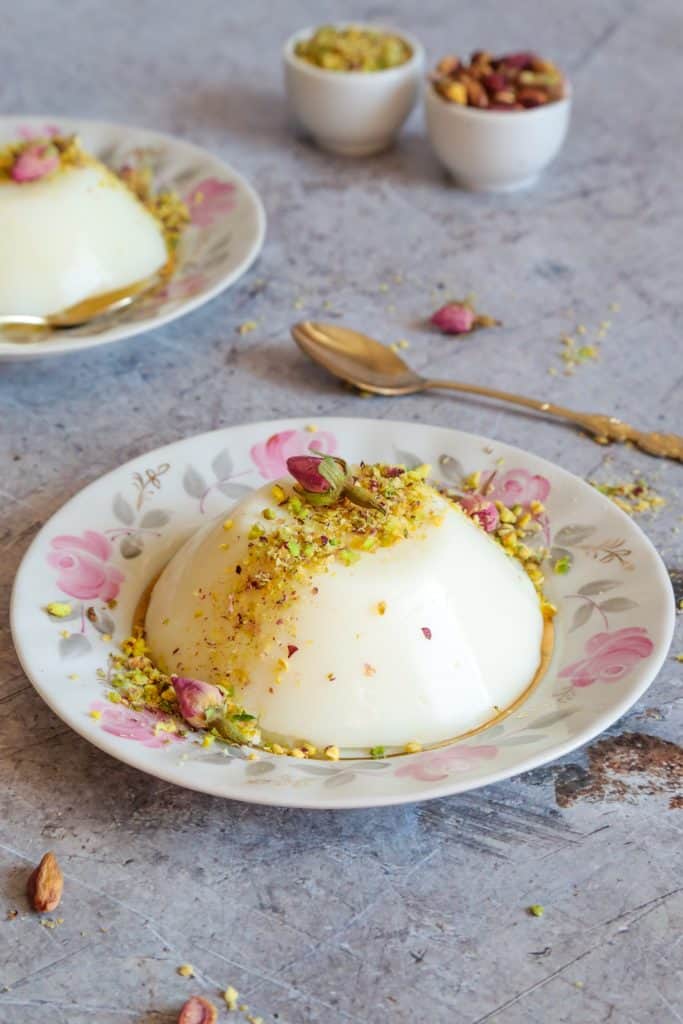 Save the best for last with this recipe for Muhalabieh from Little Sunny Kitchen which is Middle Eastern Milk Pudding Dessert. This dish dates back to Persia, legend has it this was served up by a Persian cook in the 7th century to a general who fell in love with it and named the dish afer himself. A creamy milk pudding made with rose water and topped with crushed pistachios that is to delightful to pass up!