If you enjoy soup season or love soup all year round then you'll love this collection of easy Instant Pot Soup Recipes. If you're looking for a quick and delicious meal for a busy weeknight soup is a great way to get dinner on the table.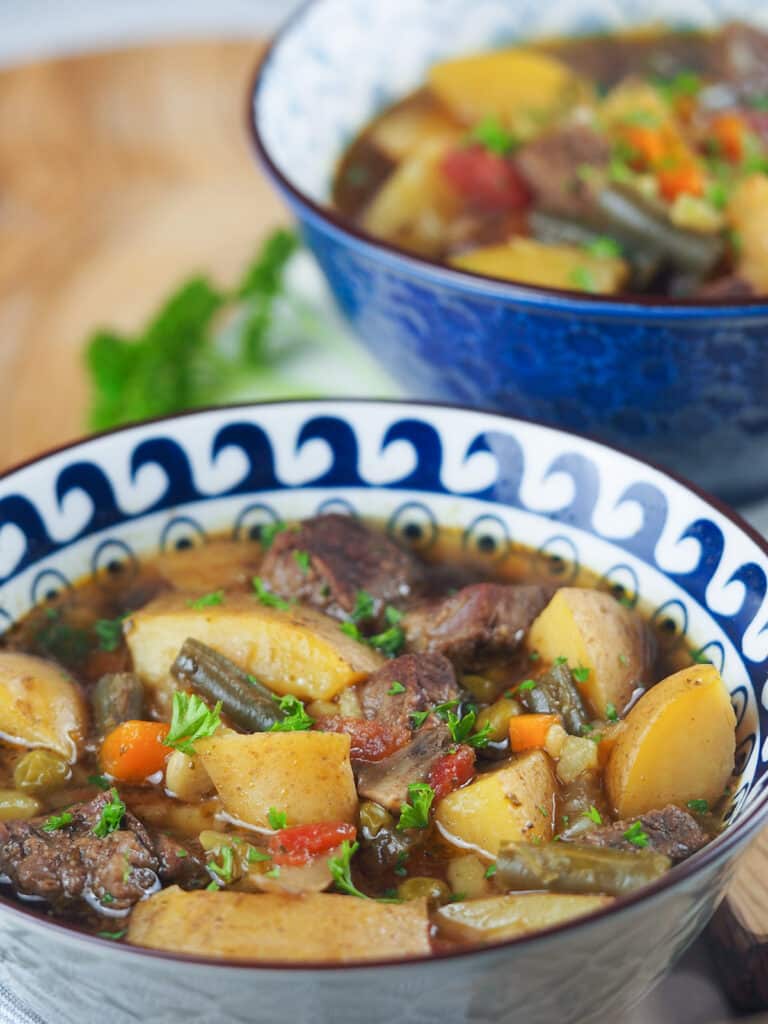 Jump to:
Why Instant Pot Soups are so great!
A warm bowl of soup is some of the best comfort food in the world, and serving it up with a crusty slice of homemade bread really puts it over the top.
Making soup in your Instant Pot is a super quick and delicious way to enjoy some of these amazing soups every week.
You can pair up one of these Instant Pot Soup Recipes with some French bread, biscuits, or breadsticks. Some of these Instant Pot Soup Recipes make a great appetizer for beef tips or roasted chicken.
One of these easy Instant Pot Soup Recipes is sure to entice you to make an incredible dinner for your family that is easy on you and doesn't take a lot of time to prepare.
1. Instant Pot Split Pea Soup
2. Instant Pot Tortellini Soup
3. Instant Pot Lemongrass Chicken Bone Broth
4. Instant Pot Beef Barley Soup
5. Instant Pot Cheddar-Ale Soup
6. Instant Pot Red Lentil Soup
7. Instant Pot Wonton Soup
8. Instant Pot 15 Bean Soup
9. Instant Pot Vegan Mushroom Stew
10. Instant Pot French Onion Soup
11. Instant Pot Steak and Potato Soup
12. Vegan Cashew Carrot Ginger Soup
13. Sweet Corn Soup with Rosemary
14. Instant Pot Navy Bean Soup
15. Healthy Pumpkin Soup
16. Cauliflower Jalapeno Popper Soup
17. Instant Pot Minestrone Soup